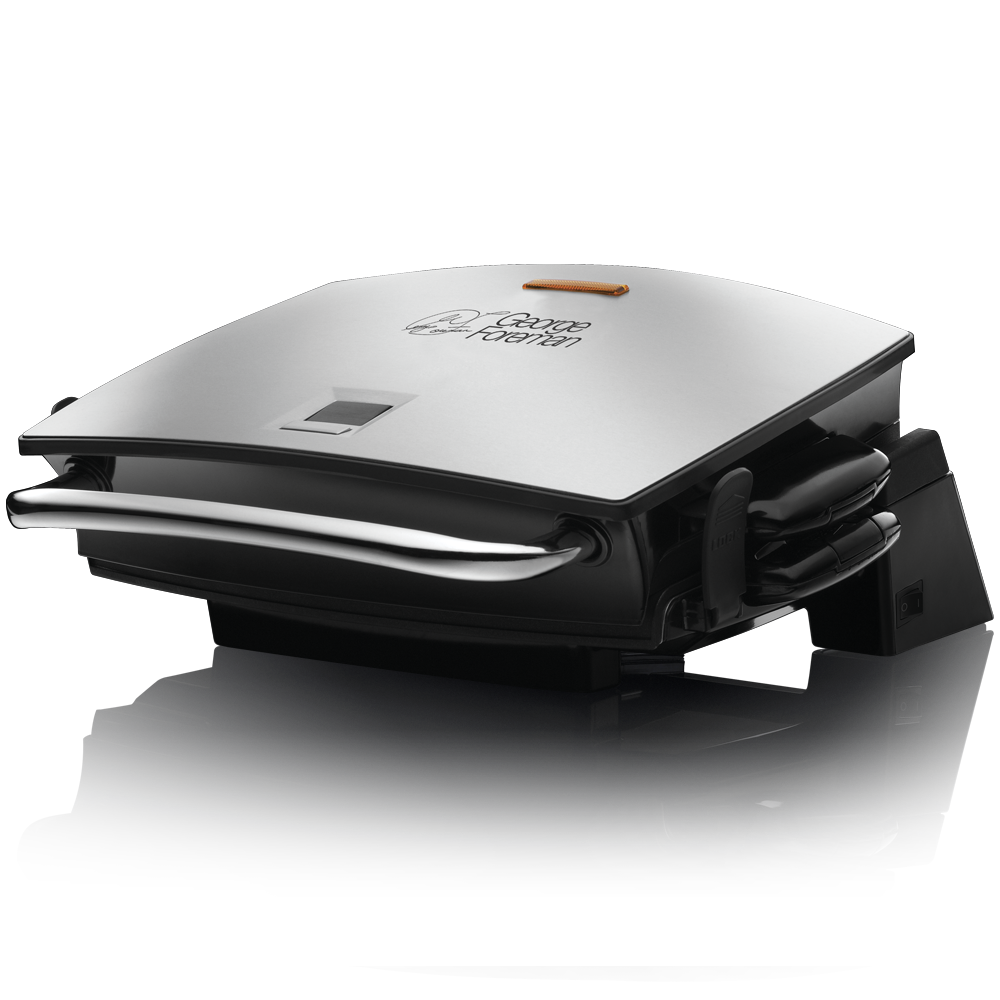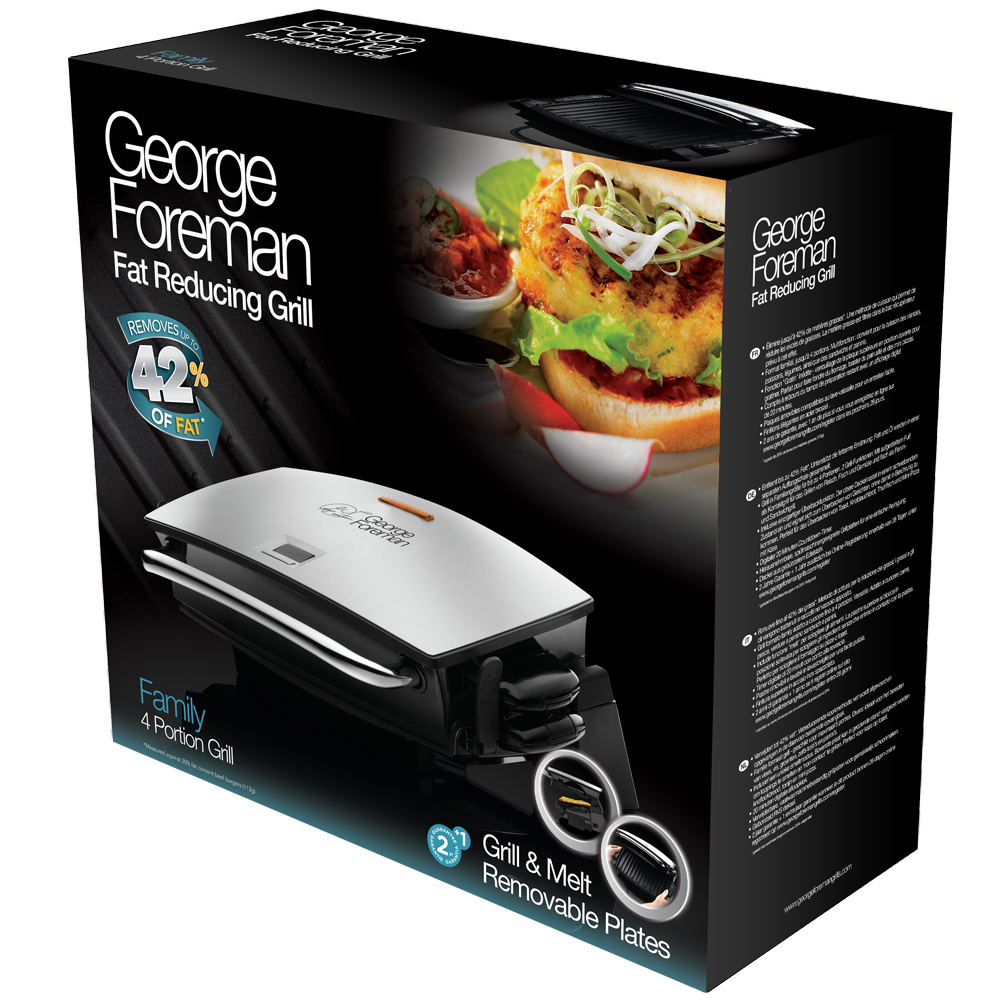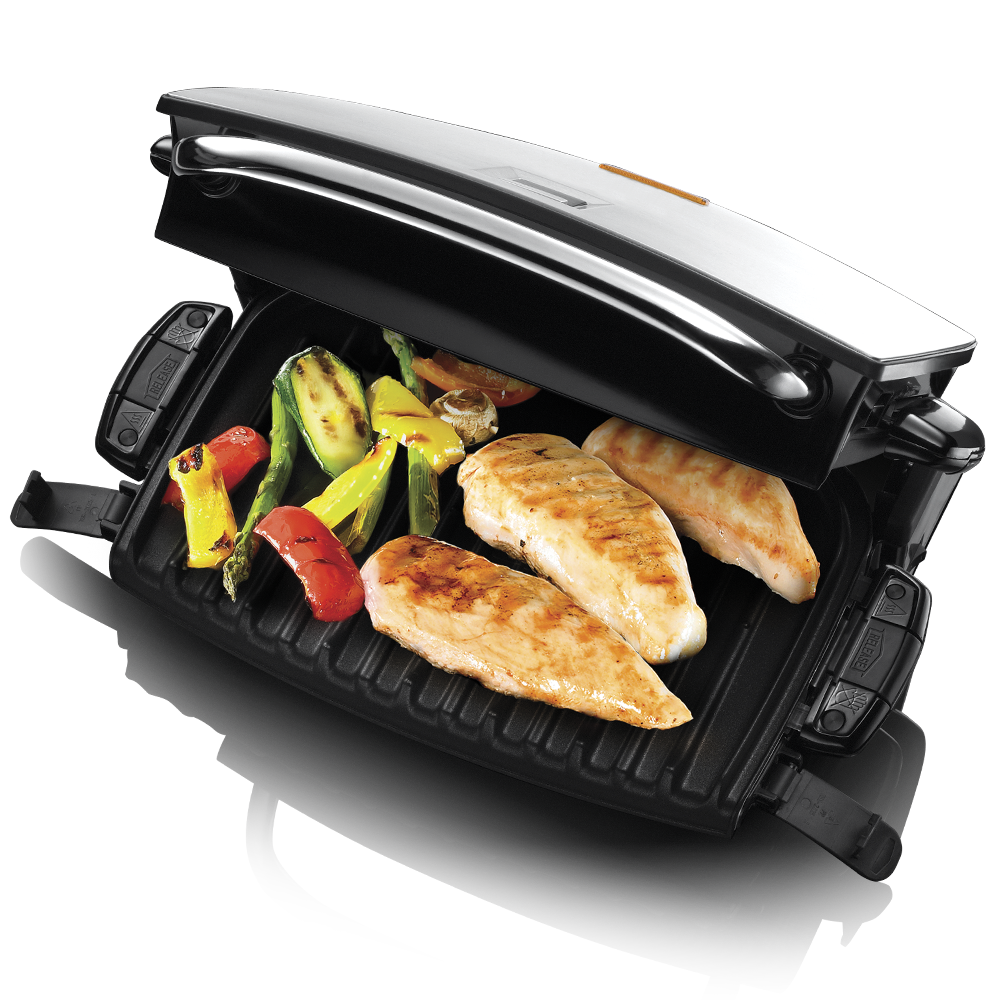 Family Grill & Melt with Removable Plates
14525-56
The Easy Clean Grill and Melt is an obvious favourite in the George Foreman range for many families.
Not only is it's grill and melt feature with removable plates completely unique, it also comes with a digital timer as well as a striking brushed steel finish.
Read more
Cooks up to 4 portions
432cm2 grilling surface
The only George Foreman grill to combine the unique grill and melt facility as well as removable plates
Grill: Sloped grill design, channels fat & grease into separate drip tray
Melt: Elevated grilling, perfect for cheese on toast, garlic bread, tuna melts.
Removable plates for easier cleaning
Digital timer
Brushed stainless steel top cover with metal handle
Non-stick finish on grill plates
Drip tray included
2 years guarantee + 1 when you register online
*Measured against 20% fat content beef burgers (113g)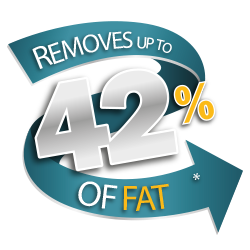 Removes up to 42% of fat*
Fat reduction is at the core of the George Foreman brand and independent tests have shown that the George Foreman Grill removes up to 42% of fat* from food. The patented angled grill channels fat and grease away from food, and contact grilling from both sides applies gentle pressure onto food encouraging additional fat to be removed.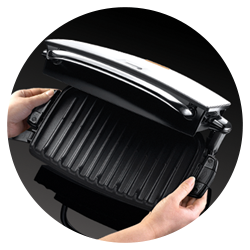 Removable Plates
The grill plates on this George Foreman can easily be removed and popped in to the dishwasher for hassle free cleaning!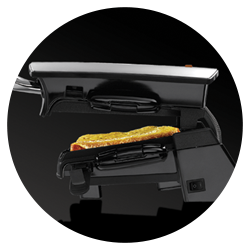 Unique Melt Setting & Elevated Grilling
For elevated grilling all you have to do is lift the lid up to bring the hinges to the top and pull the lid forward as you close it, leaving a gap between the grill plates. Elevated grilling is great for cooking things you don't want to squash, like cheese on toast, or tomatoes. For perfect melts, simply cook your food using the contact grill method and then melt cheese on top using the elevated function.