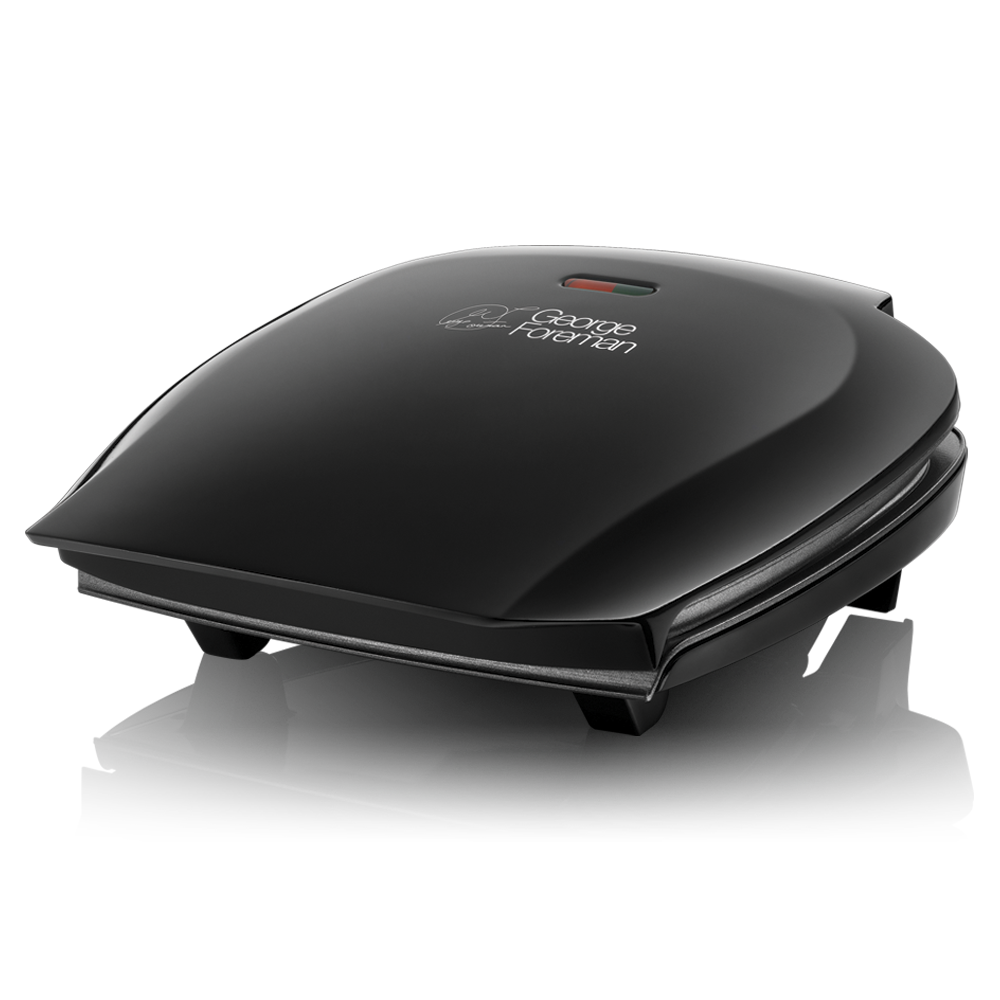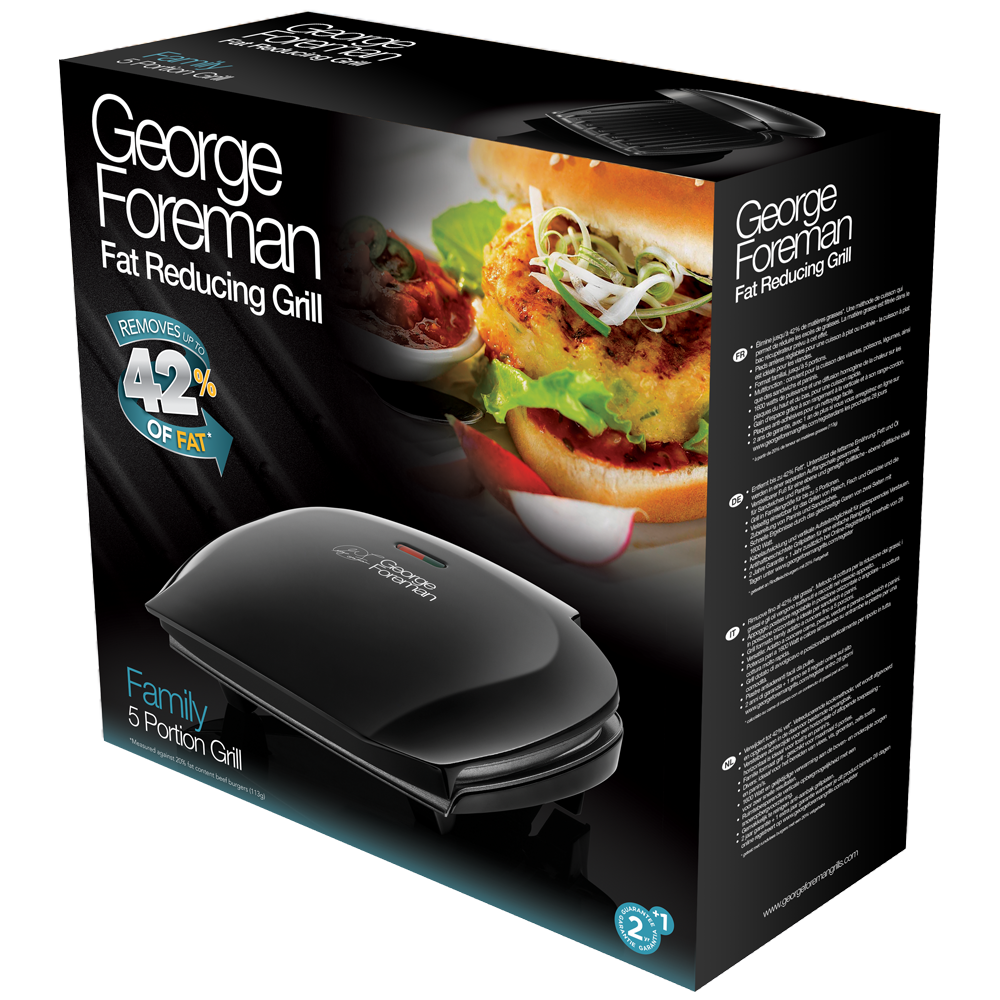 Looking for a new and healthy way to whip up large meals?
The five portion Family Grill caters for everyone! An adjustable rear foot allows you to cook foods on an angle or set the grill flat. This allows you to cook anything, from fresh vegetables and chicken to the kid's favourite burgers and even something a little bit different like bacon and prawn skewers. Family friendly cooking has never been easier.
Read more
Cooks up to five portions of food
510cm2 grilling surface
Floating hinge enables cooking of extra thick food
Adjustable rear foot for flat or angled cooking (flat for sandwich/panini, angled for meat)
Compact storage solution with vertical storage and cord wrap
Power and temperature indicator light
Sloped grill design, channels fat & grease into separate drip tray for healthier eating
Non-stick finish on grill plates
Drip tray included
2 years guarantee + 1 when you register online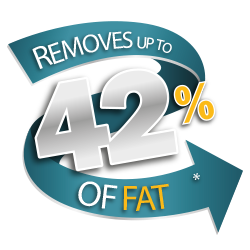 Removes up to 42% of fat*
Fat reduction is at the core of the George Foreman brand and independent tests have shown that the George Foreman Grill removes up to 42% of fat* from food. The patented angled grill channels fat and grease away from food, and contact grilling from both sides applies gentle pressure onto food encouraging additional fat to be removed.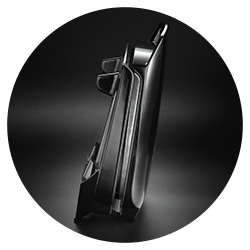 Vertical Storage
We know that space in homes can be at a premium and so we've incorporated a clever storage solution enabling you to stand the grill upright and neatly wrap the cord to keep your kitchen cupboards in order and mess free.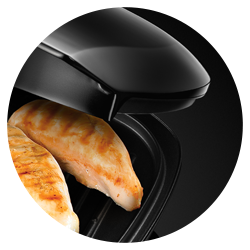 Floating Hinge
This Family Grill has a cleverly designed floating hinge to accommodate extra thick cuts of meat – so you can be generous with your slicing! With a floating hinge the grill top can move more freely, great for toasting sandwiches, paninis or more generous portions.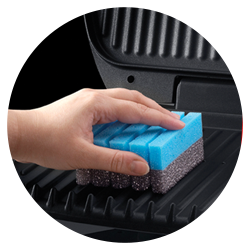 Non-stick Easy Clean
There's no need to add butter or oil to the George Foreman grill plates as they are non-stick, allowing you to be that little bit healthier. The non-stick coating also makes it easier for the fat to glide away from the food and having this coating also creates an easy clean surface. There is no need to scrub for hours, simply wipe clean with kitchen roll.