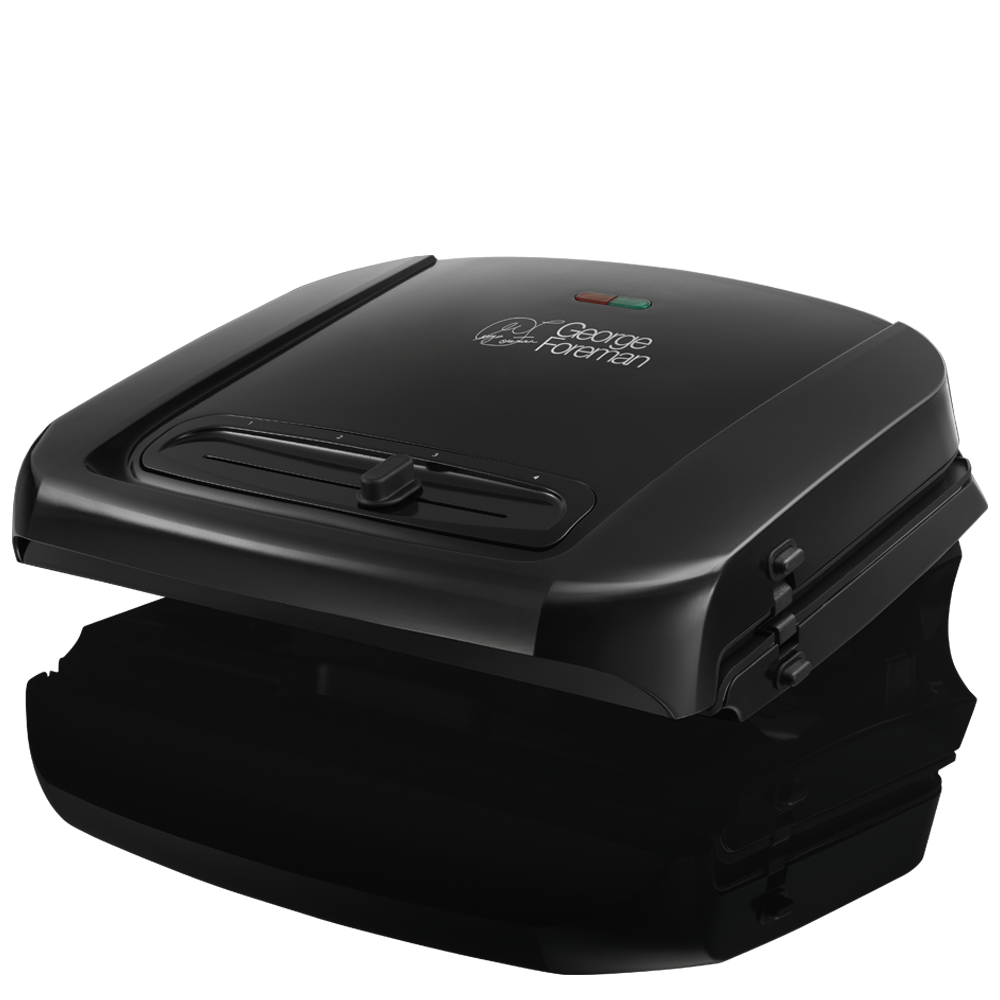 Entertaining 6 Portion Black Grill with Removable Plates
20850
If you love entertaining family and friends, the George Foreman 20850 Entertaining Grill is for you. It has larger, removable grill plates that allow you to cook up to 6 portions of meat, fish or grilled sandwiches in one go. In fact if you can grill it, the Entertaining Grill can handle it. It has floating hinges that will cook thicker cuts of food so it's ideal for steaks, chicken and burgers. It has a flush fitting drip tray that helps drain away excess fat, effectively reducing the fat content of meals by up to 42% without losing taste or succulence.
Entertaining size with variable temperature
The George Foreman 20850 Entertaining Removable Plates Grill cooks up to 6 portions and is a great asset for larger families who love entertaining guests. Also with variable temperature control, you can have full control and flexibility with cooking a variety of foods.
Versatile grilling, from fresh or frozen
It's great for cooking burgers, chicken, sausages, toasted cheese sandwiches, salmon and much more. In fact if anything makes your mouth water, it can be cooked on your compact grill in just a few minutes.
Removable dishwasher safe grill plates
The simple push-button, easy release removable plates, make cleaning a breeze. When you've finished cooking, simply remove the plates, pop them in the dishwasher or soak them in the sink, it's as easy as that
25% Faster heat up time†
With an updated, contemporary design, the grill heats up on average 25% faster† and is designed to reach higher temperatures. The permacoat non stick coating technology also means it lasts up to 3x longer than standard non stick plates.
42% Fat Reduction
Fat reduction is at the core of the George Foreman brand and independent tests have shown that the George Foreman Grill removes up to 42% of fat* from food. The patented angled grill channels fat and grease away from foods, and contact grilling from both sides applies gentle pressure onto food encouraging additional fat to be removed.
Flush fitting Drip Tray
In a black high shine finish, the George Foreman Entertaining Grill with Removable Plates will look smart on any worktop. The flush fitting drip tray provides a streamlined look, making it a versatile addition to your kitchen, for making deliciously tasty brunches, lunches and dinners.
Floating Hinge
The grill's cleverly designed floating hinge accommodates extra thick cuts – so you can be generous with your slicing! With a floating hinge the grill top can move more freely, great for toasting sandwiches, paninis or more generous portions.
Read more
Cooks up to 6 portions
Removable dishwasher safe grill plates with simple, push button release mechanism
25% faster heat up †
3 x longer lasting Permacoat non stick coating
Flush fitting drip tray
Floating hinge enables cooking of extra thick food
Power and temperature indicator light
Removes up to 42% of the fat*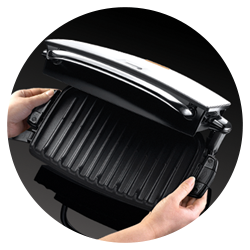 Removable Plates
We've made cleaning you grill even easier! The latest George Foreman now has detachable grill plates that you can soak in the sink or pop in the dishwasher, it's as simple as that for removing that stubborn food residue.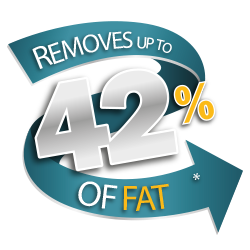 Removes up to 42% of fat*
Fat reducing has been at the core of the George Foreman grill. Independent tests have shown that the George Foreman Grill removes up to 42% of fat*. The patented angled grill channels fat and grease away from foods. By applying gentle pressure and contact grilling both sides of the food additional fat is removed. *Measured against 20% fat content beef burgers (113g)