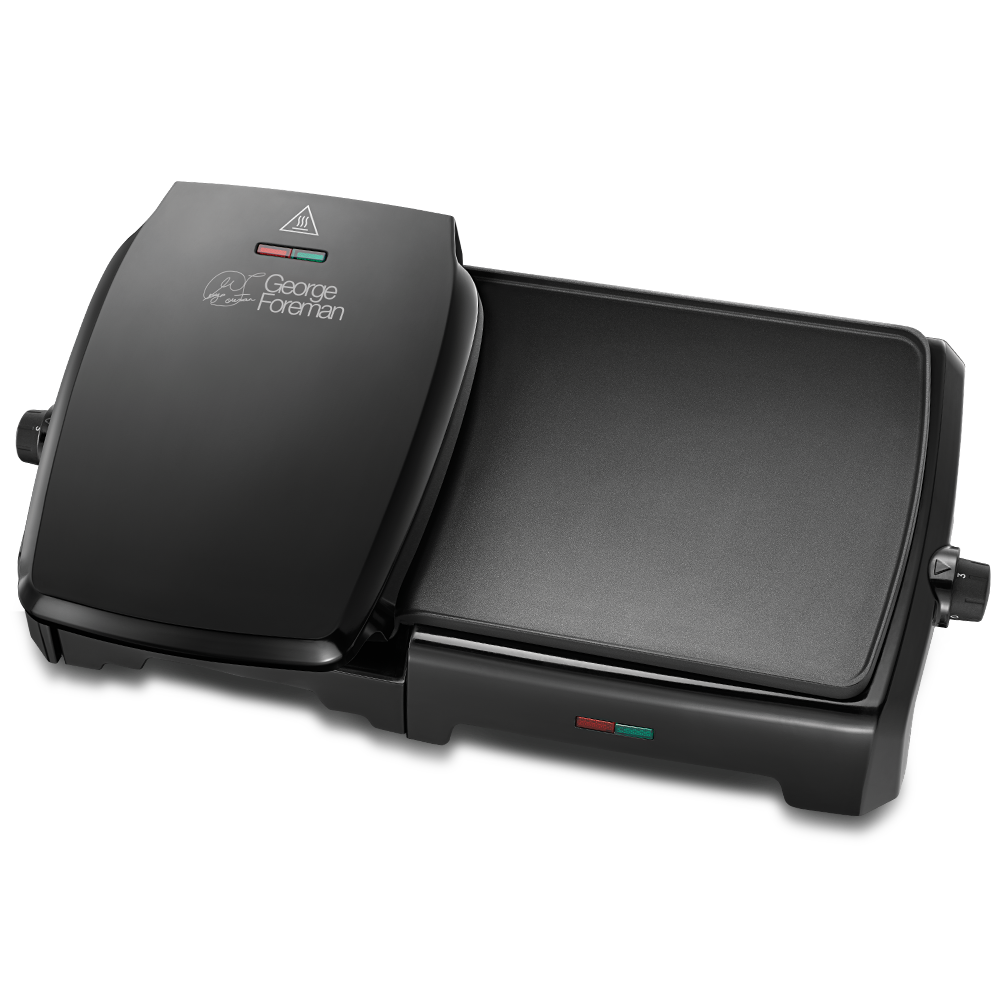 Entertaining 10 Portion Black Grill and Griddle
23450
The 10 portion grill and griddle offers unmatched versatility – with a four portion grill and space for six on the griddle, the updated contemporary design of this innovative George Foreman grill is perfect for amateurs and pros alike, letting you juggle a variation of meals at once.
The independent controls mean you can be grilling bacon and sausages while preparing fried eggs on the griddle – the perfect all-in-one 'full English' grill!
New and improved 3x longer lasting non-stick
New and improved 3x longer lasting non-stick means that your grill will stay cleaner and fresher for longer.
'Perfect-fit' drip tray
With a separate Perfect-fit drip tray, grease is channelled away from your food, creating a healthier meal and making washing up less of a challenge!
Dual independent temperature controls
Thanks to dual independent temperature controls you can tailor your temperature to suit whatever culinary creation your guests, family or friends are demanding.
Floating hinge
The floating hinge lets you cook extra thick food, so feel free to reach for those premium rump steaks on the supermarket shelves!
Read more
Floating hinge
New and improved 3x longer lasting non-stick
'Perfect-fit' drip tray
Dual independent temperature controls
Cooks up to 10 portions
Removes up to 42%* of fat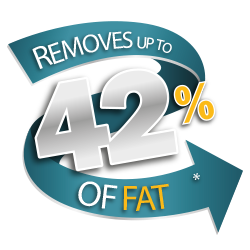 Removes up to 42% of fat*
Fat reducing has been at the core of the George Foreman grill. Independent tests have shown that the George Foreman Grill removes up to 42% of fat*. The patented angled grill channels fat and grease away from foods. By applying gentle pressure and contact grilling both sides of the food additional fat is removed. *Measured against 20% fat content beef burgers (113g)