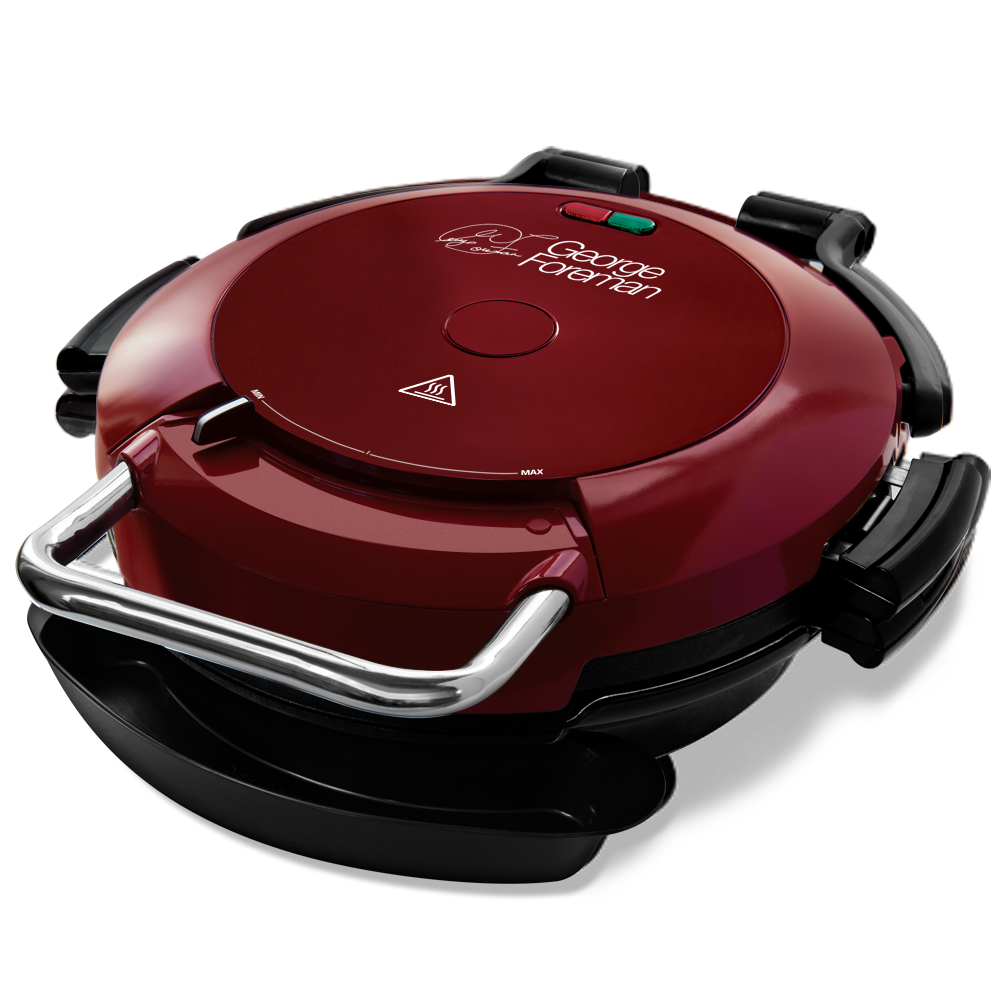 Entertaining 360 Red Grill with Deep Pan Dish
24640
With room for seven portions and a unique deep baking plate, the George Foreman Entertaining 360 Plate Grill is perfect whether you're cooking for the masses or a dinner for one.
The additional deep baking plate can be used to create and cook a 12 inch pizza and much more, meaning you can provide friends, family and guests with the freshest pizza imaginable!
Read more
This circular grills cooks up to 7 portions (685 sq cm) so there's enough room to create something for everyone from pizzas and omelettes to quesadillas and brownies!
The 2 dishwasher-safe removable plates mean that no matter how many people you're hosting, the washing up will be as painless and as quick as possible!
Variable Temperature Control offers you a broader menu of options and choices, allowing you to tailor your grilling to whatever's on today's menu.
A temperature control dial provides added control, letting you tailor the George Foreman Entertaining 360 Plate Grill to suit whatever you're cooking up.
Multi plates let you cater for different cooking needs, from regular grilling all the way through to creating a hand-made pizza, omelette, quesadillas to brownies, flapjack and cakes.
The adjustable rear foot allows you to channel away fat into the Drip Tray included – reducing mess!
Removes up to 42%* of fat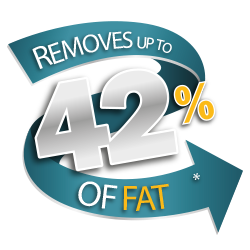 Removes up to 42% of fat*
Fat reducing has been at the core of the George Foreman grill. Independent tests have shown that the George Foreman Grill removes up to 42% of fat*. The patented angled grill channels fat and grease away from foods. By applying gentle pressure and contact grilling both sides of the food additional fat is removed. *Measured against 20% fat content beef burgers (113g)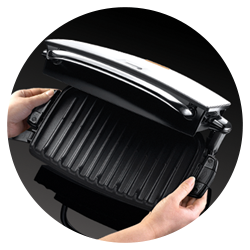 Removable Plates
We've made cleaning you grill even easier! The latest George Foreman now has detachable grill plates that you can soak in the sink or pop in the dishwasher, it's as simple as that for removing that stubborn food residue.