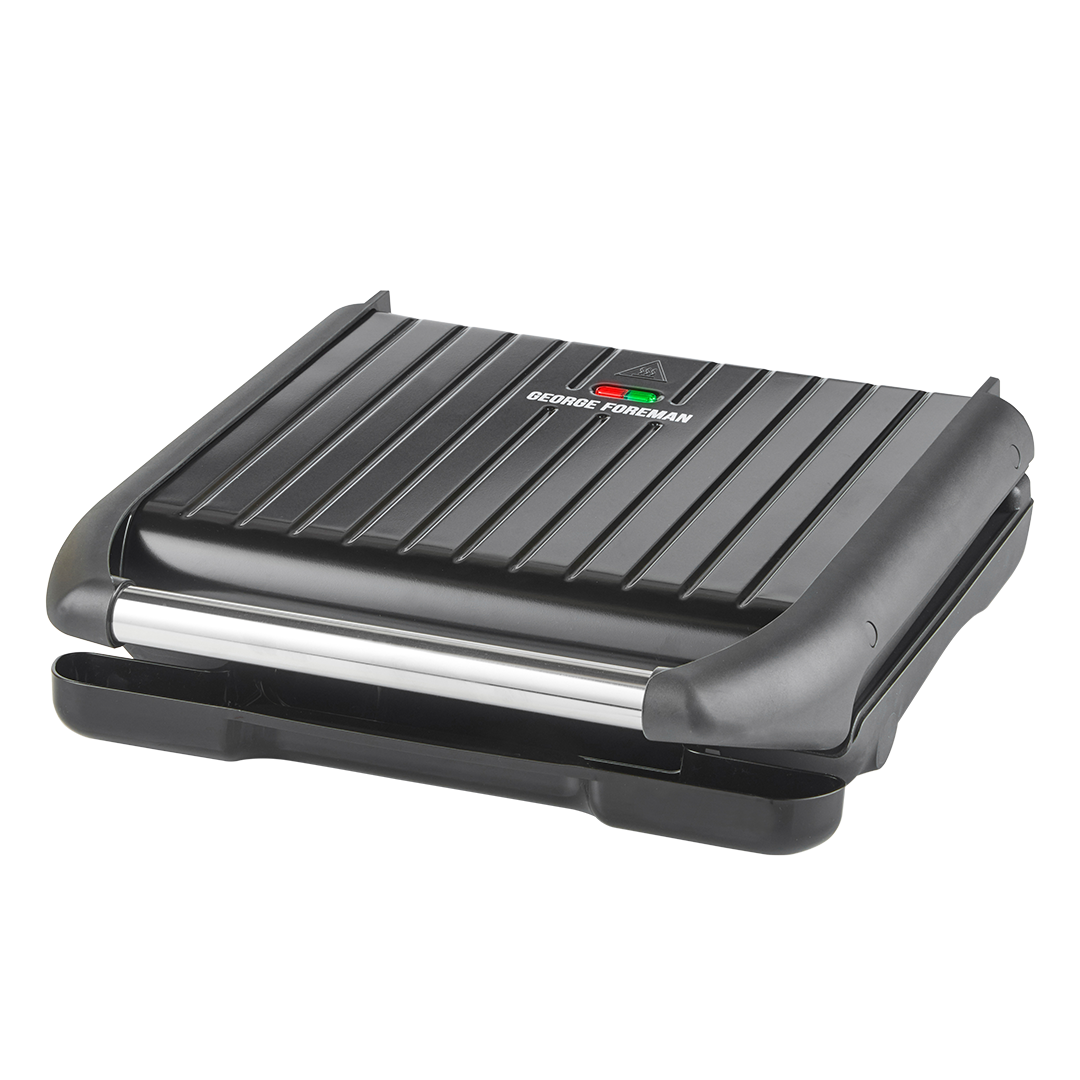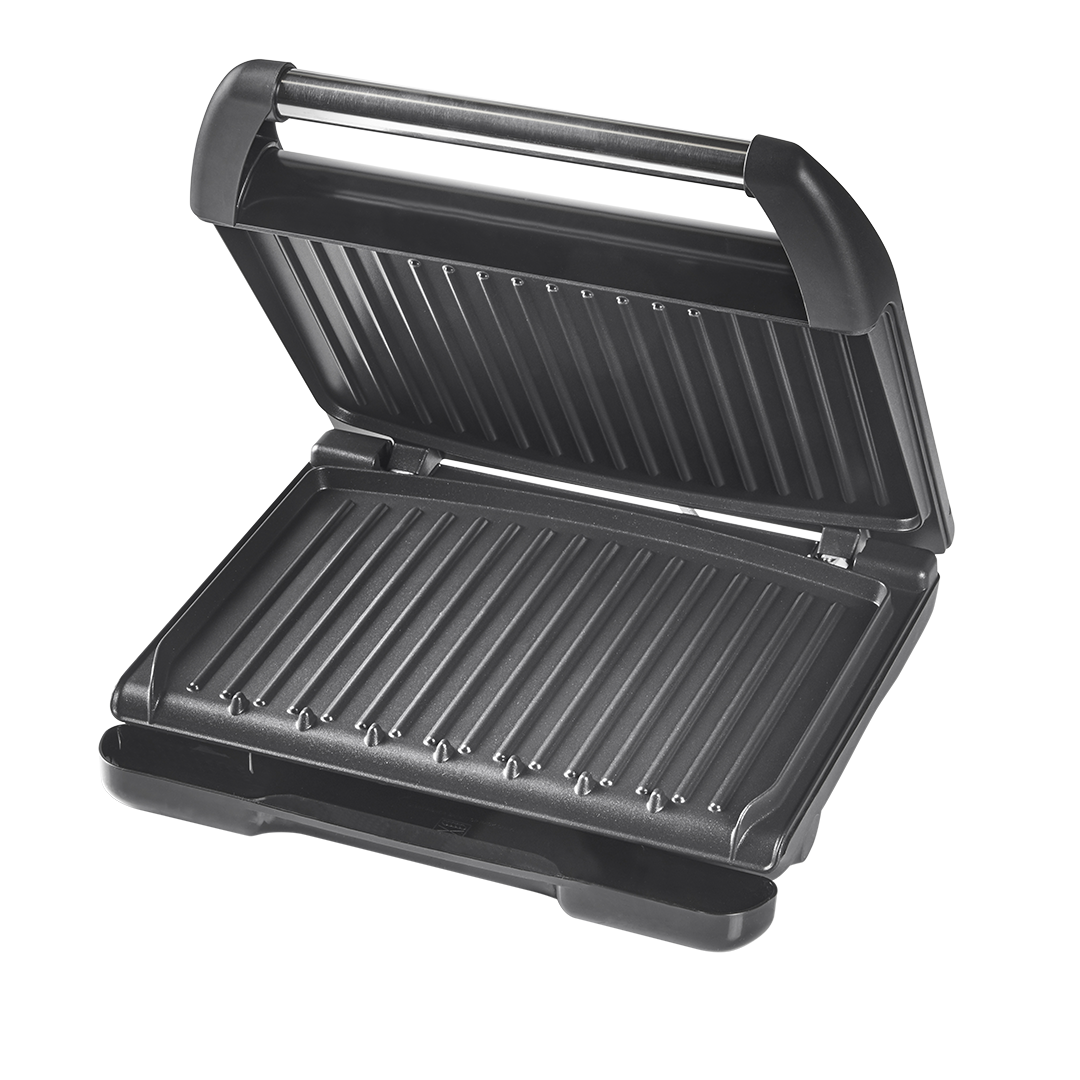 Entertaining 7 Portion Steel Black Grill
25052
In a bold and stand-out black, your George Foreman grill will not only make an impact on your food but also in your kitchen. Packed with a new design, improved features and a whole spectrum of cooking opportunities, this Entertaining George Foreman grill will benefit your lifestyle by making delicious meals quickly and easily, with just the close of a lid.
A new look
This George Foreman grill has a new contemporary design with an upper steel lid in a statement blackd, making the 7-serving grill a winner in performance and appearance.
Improved Features
With a new perfect fit, clip in drip tray and a rear adjustable foot for angled grilling you can drain away the excess fat removing up to 42% of fat* in your food. And, if you want to neatly store your George Foreman Grill away, he also comes with a cord wrap that allows for easy vertical storage.
Non-stick plates
After tucking into a delicious dinner, the last thing you feel like doing is the washing up. That's why the George Foreman Grill comes with non-stick plates for effortless cleaning. Once you've cooked up a storm in the kitchen, simply wipe them down ready for your next use. And, the attached non-stick plates also mean that the George Foreman grill is always ready to go almost instantly.
Read more
Cooks up to 7 portions of food
Contemporary designed upper steel lid and internal branding
Bevelled steel upper housing
Inner plate branding
Easy to clean, non-stick coated plates
Perfect fit drip tray- slides and clips into place
Adjustable rear foot for flat or angled cooking
Grill can be stored vertically, including drip tray with cord storage
Ready to cook indicator lights
1850W
Up to a 3 year guarantee (when you register your product online)