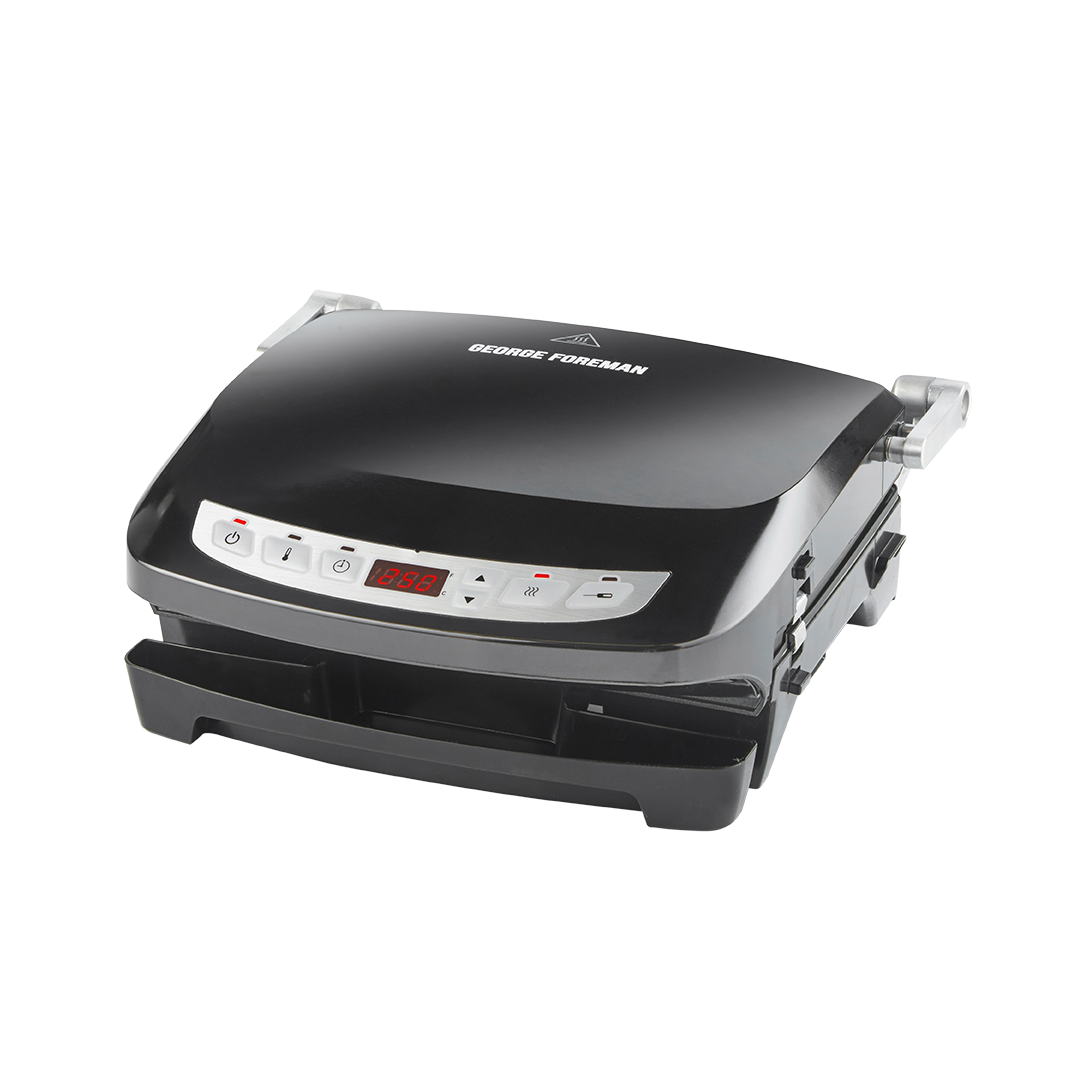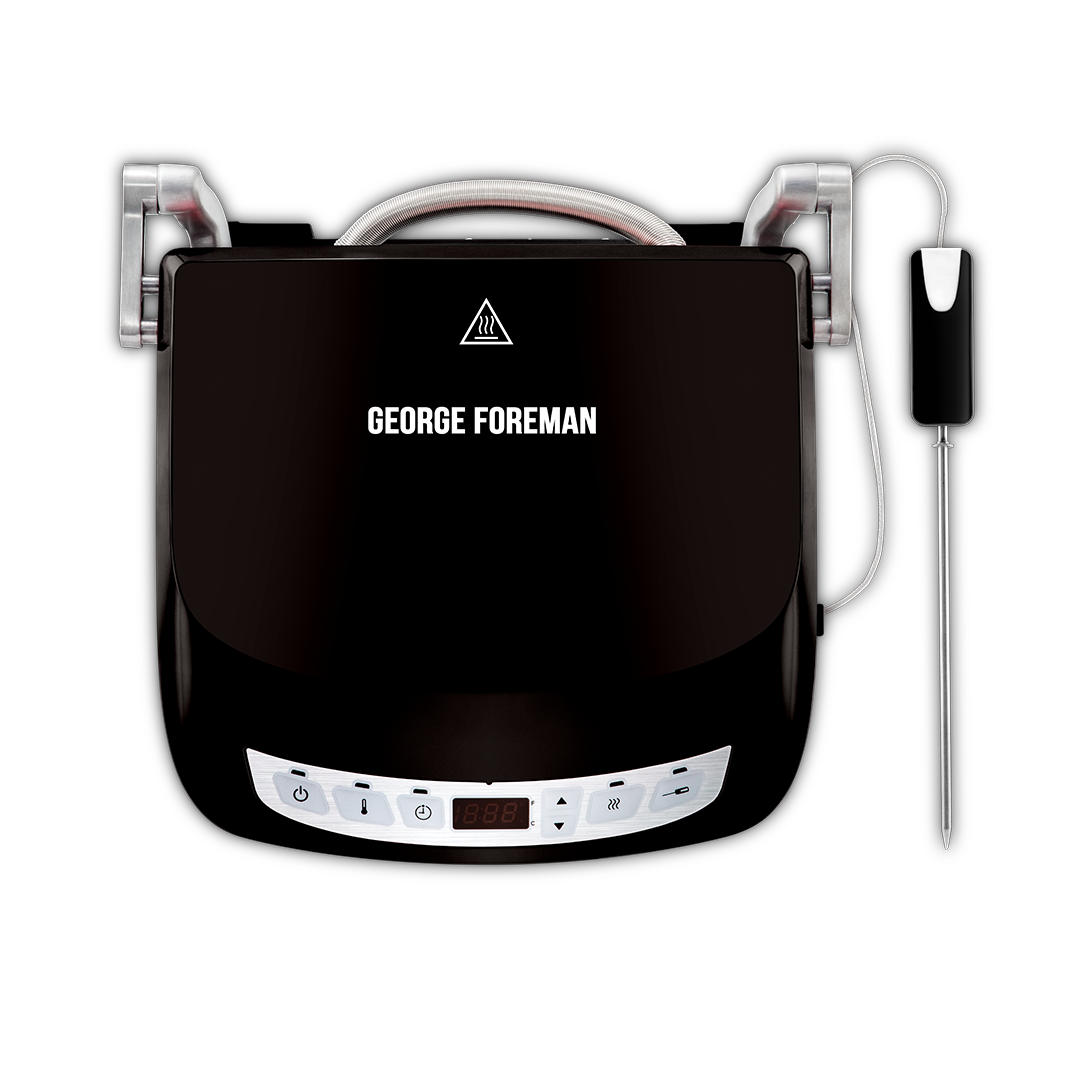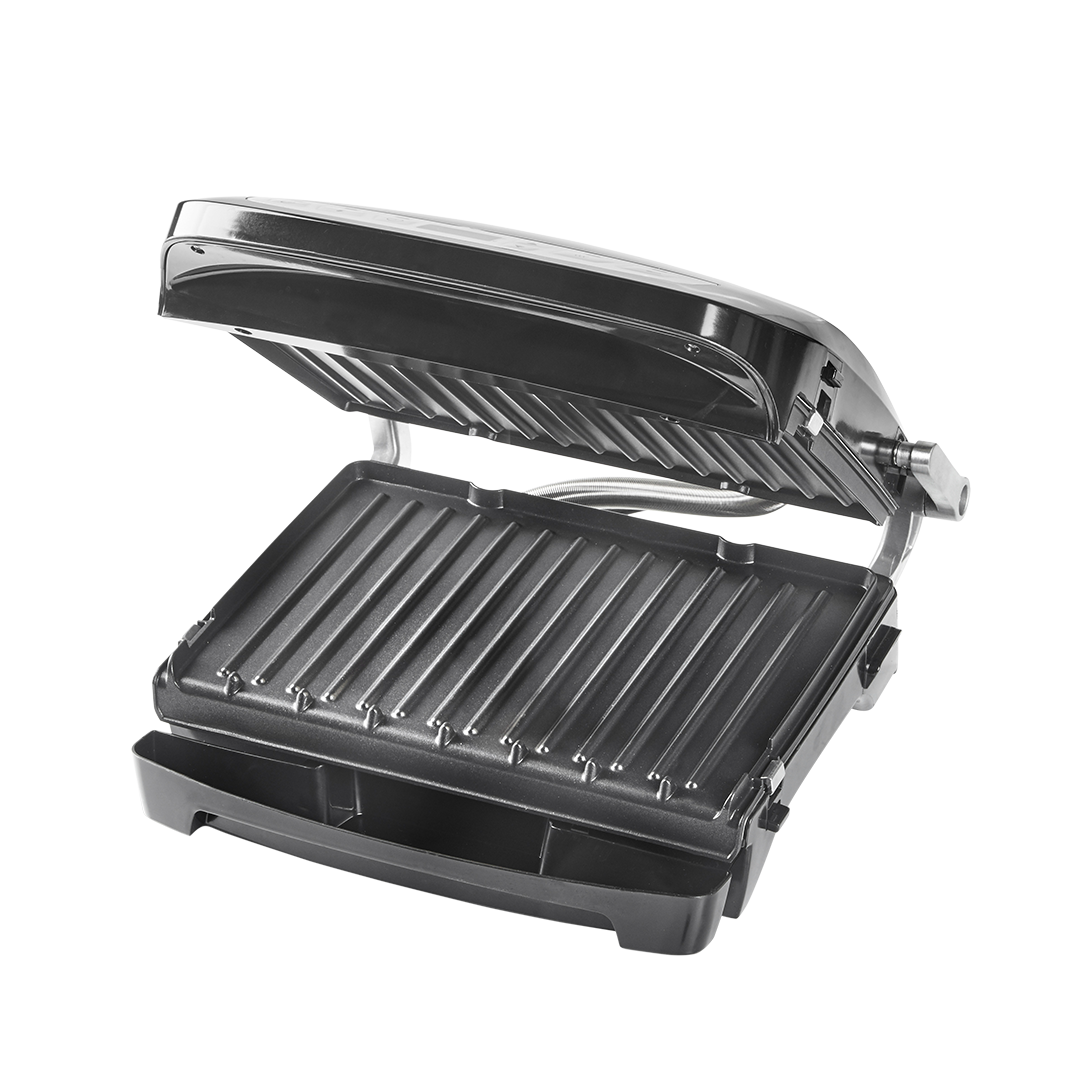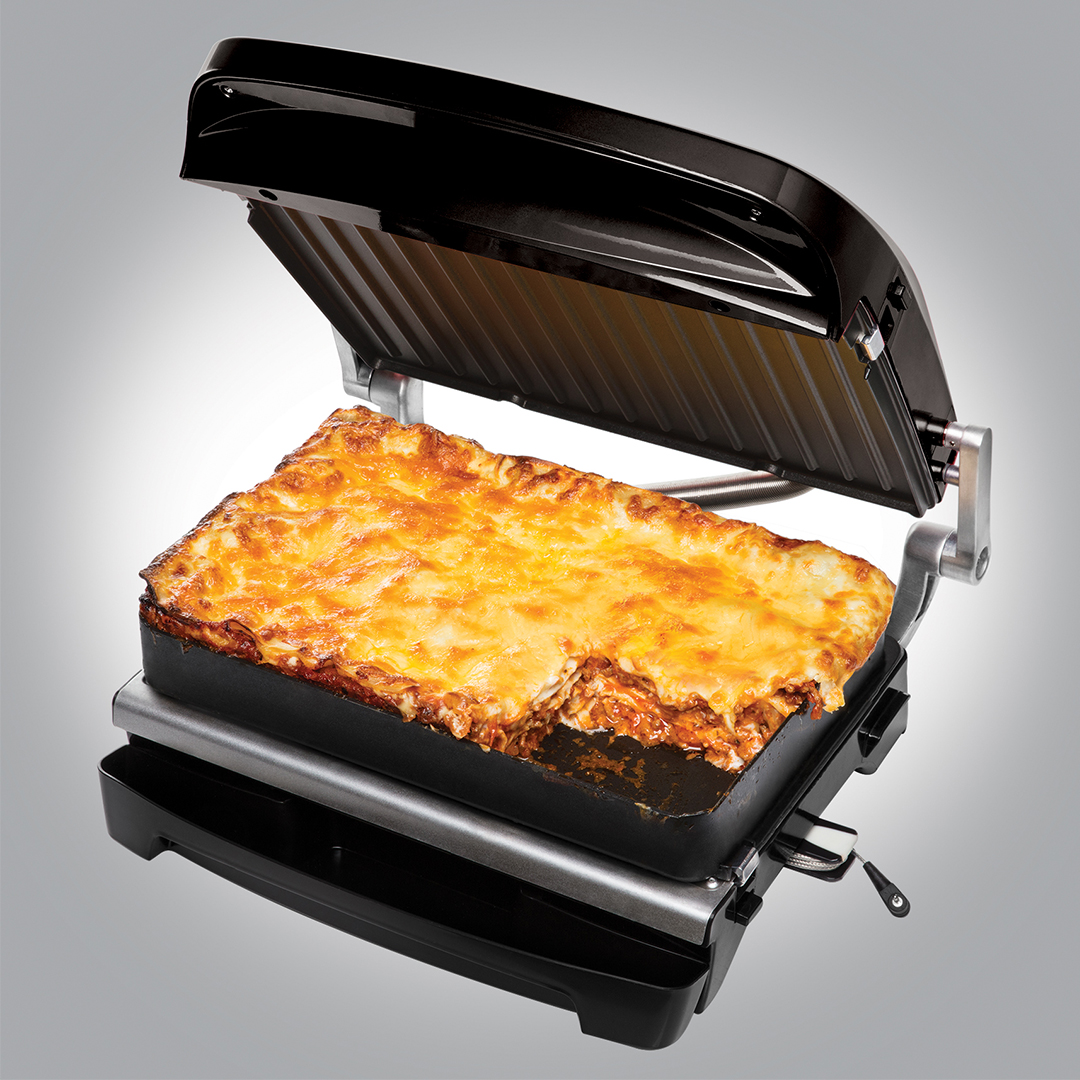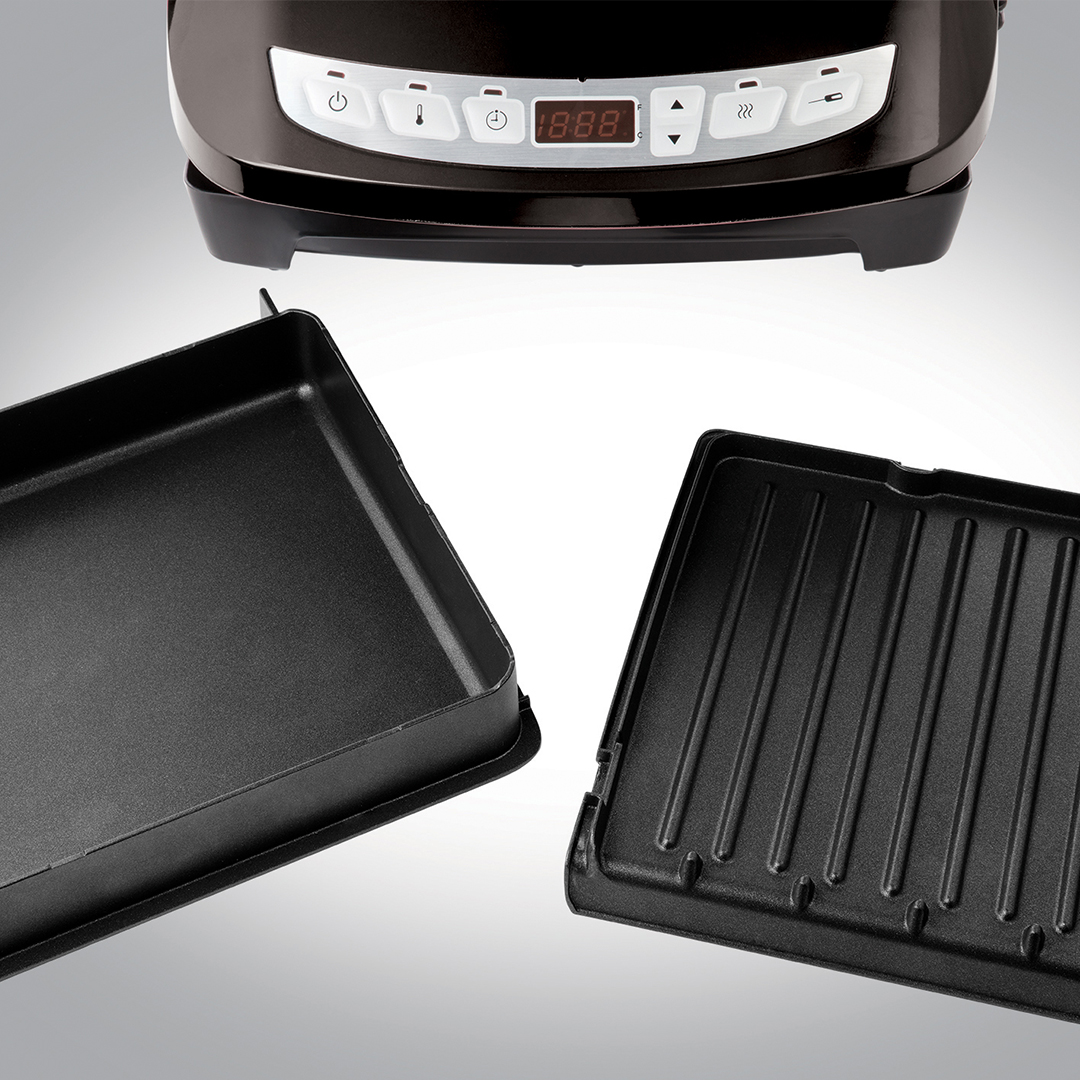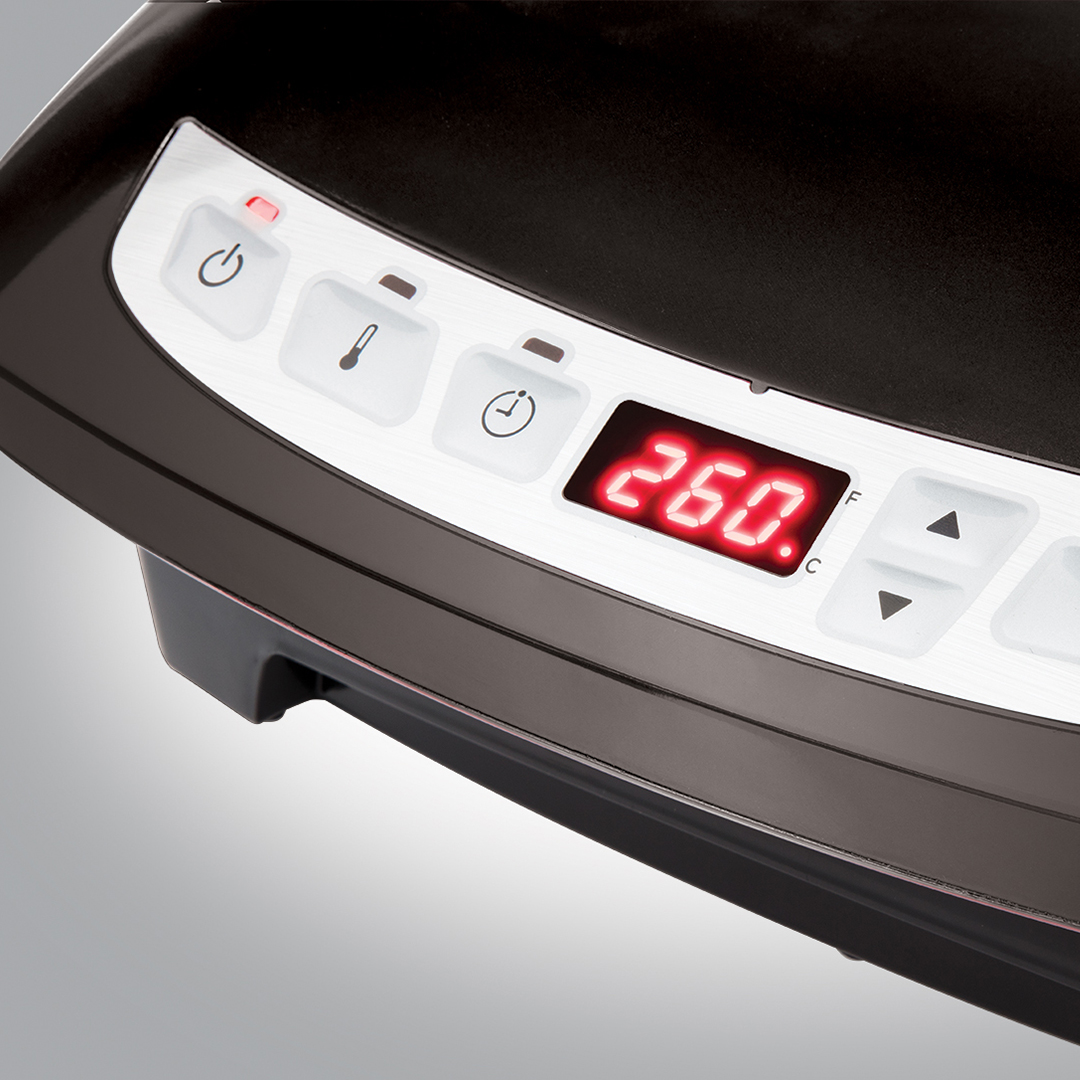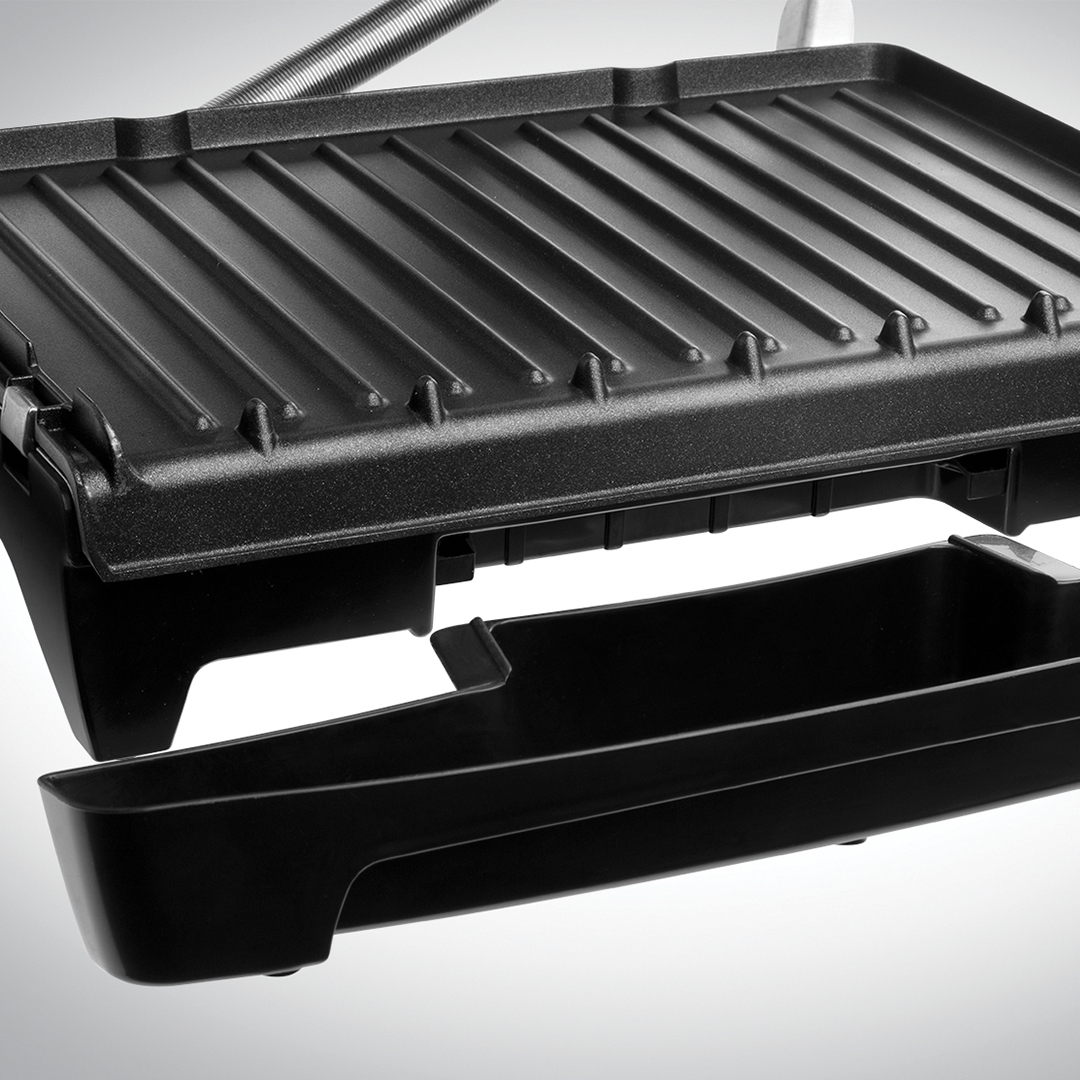 Evolve Precision Probe Grill with Deep Pan
24002
Introducing you to your helping hand, ultimate sous chef, side kick and friend in the kitchen – George Foreman - it's time to explore a variety of food and flavours with George Foreman by your side.
Rare rib eye steak – sorted. Lasagne for lunch – got it. Angus beef burger – on it. Whatever food you're craving, George Foreman has you covered. He's experienced, easy to use and effortless to clean so why wouldn't you want him around? There for every occasion, cooking with George Foreman by your side will turn you into a culinary king. Whether it's a post gym salmon fillet, chicken nuggets for the children or breakfast in bed omelettes – he's always got your back in the kitchen. And he's always helping you eat healthier, removing up to 42% of fat in your food – result!
Fast steak function
We know there's nothing better than a perfectly cooked steak – and George Foreman gets it. That's why he comes with a fast steak function that sorts it for you. Just quickly probe the meat and decide whether you want yours rare, medium or well done – all at the click of a button. With an alarm that lets you know when it's ready and an auto shut off feature that kicks in when the timer's up – just sit back, relax and wait for George Foreman to give you a shout.
Integrated precision probe
With George Foreman around you can confidently cook a variety of meats without any worries. The integrated precision probe checks that your food is cooked to perfection, so you can be a little more adventurous with the meats you choose. Letting you enjoy your steak rare, medium or well done, the precision probe works with the fast steak function to make sure your steak cooks at the optimum temperature desired.
Deep baking pan
George Foreman now comes with a deep baking pan that's perfect for cooking those comfort foods you're craving. Whether it's a mouth-wateringly good lasagne or deep pan pizzas topped with golden cheese – George Foreman can cook it.
Read more
Integrated precision probe
Removes up to 42% of fat*
Fast steak function with auto shut-off feature
Deep baking pan
Adjustable for flat or angled cooking
Sear function – intense 260° C heat for 90 seconds
Dual LED display with digital timer and variable temperature
Cooks up to 5 portions
Sear function – intense 260° C heat for 90 seconds
Removable dishwasher safe grill plates
Up to a 3 year guarantee (when you register your product online)
*Measured against 20% fat content beef burgers (113g)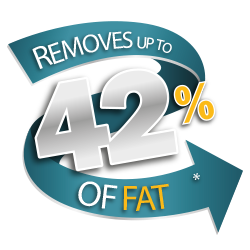 Removes up to 42% of fat*
Fat reducing has been at the core of the George Foreman grill. Independent tests have shown that the George Foreman Grill removes up to 42% of fat*. The patented angled grill channels fat and grease away from foods. By applying gentle pressure and contact grilling both sides of the food additional fat is removed. *Measured against 20% fat content beef burgers (113g)
Adjustable rear foot
What are your grilling today? An adjustable rear foot means you can use your grill on a flat surface when you are cooking sandwiches or angled when cooking meat.